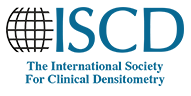 ISCD Annual Meeting Policies
Policy on Commercial Support and Conflict of Interest
The ISCD maintains a policy on the use of commercial support, which ensures that all educational activities sponsored by the ISCD provide in-depth presentations that are fair, balanced, independent, and scientifically rigorous. All faculty and planners are required to complete a Conflict of Interest form. This information is available here.
Disclaimer
The information and suggestions presented at the courses, seminars and other programs sponsored by ISCD and other collaborating societies are subject to change and therefore should serve only as a foundation for further investigation and study. Any forms presented at our annual meeting and associated events are samples only and are not necessarily authoritative. All information, procedures, and forms contained or used in such programs should serve only as a guide for use in specific situations.
Attendance Cancellation Policy
All changes in registration must be made in writing to annualmeeting@iscd.org. Cancellations received by March 10, 2022 are eligible for a full refund minus a $25 administrative fee. Cancellations received after March 11, 2022 are eligible for a full refund minus a $100 administrative fee.
Changes or Cancellations
ISCD reserves the right to cancel the program, change dates and/or virtual meeting platform. If a program is canceled, all program fees will be refunded automatically unless the registered participant elects to transfer to another program. Participants will be notified of any changes as soon as the decision is made to alter or cancel the event at the email address included in the registration.
Disability Compliance
The ISCD fully complies with the legal requirements of the Americans with Disabilities Act. If you require special accommodations to participate fully in the ISCD program, please contact us as soon as possible so we can make appropriate accommodations. You can make accommodation requests by calling 860.259.1000 ext 100 or send via email to annualmeeting@iscd.org.
| Access Date | Quiz Result | Score | Actions |
| --- | --- | --- | --- |