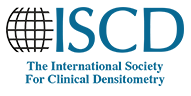 Attendees must claim credits by July 5.
Thank you to all of our attendees, presenters, moderators, exhibitors and sponsors who supported our 2022 Virtual Annual Meeting - Musculoskeletal Health Assessment in 2022: From Bench to Bedside!
Watch Sessions or Claim Credits
We appreciate all who made our annual meeting such a tremendous success! It is your expertise, engagement and enthusiasm for skeletal health assessment that make an impact. This three-day meeting featured expert speakers from around the globe, informative and thought-provoking presentations, enlightening product theater sessions with our corporate colleagues and very spirited live Q&A interactions between attendees and presenters.
We understand that our attendees will likely have some questions now about how to claim credits among other things. A full list of FAQs can be found here.
HOW DO I GET CREDITS FOR PARTICIPATING IN A SESSION?
Individuals seeking credit must have logged into the live session and remained until the conclusion of the session.
You will be able to access the Survey within the session you attended through the meeting Agenda. The Survey can be found in the Contents tab of each session. Please make sure you are selecting the correct credit type you are seeking.  
Each session's survey must be completed individually. Once each survey has been completed, your certificate for that session will be available to you to download and print. **You must claim credits by July 5.

For a complete How to: claim credit click here

WILL LIVE SESSIONS BE RECORDED AND OFFERED ON-DEMAND AFTER THEY HAVE HAPPENED?
Recordings of the sessions will be available for viewing only (NOT FOR CREDIT)  until July 5. Please note that the recorded sessions are NOT available for credit. Attendees must attend in real-time to earn credit.
Support

This activity is supported by education grants from Radius Health, Inc. and UCB.
ISCD 2022 Corporate Members
Includes Credits

| | | | | |
| --- | --- | --- | --- | --- |
| Continuing Education Certificate | Medical | AMA PRA Category 1 Credit (Physician, MD or DO) | 9.00 | 0.00 |
| Continuing Education Certificate | Medical | AMA PRA Category 1 Credit (Non-physician) | 9.00 | 0.00 |
| Continuing Education Certificate | Medical | Category A CE Credit | 9.00 | 0.00 |

Includes Multiple Live Events. The next is on 03/28/2023 at 8:00 AM (CDT)

Register

Early bird pricing available!
Non-Member - $725
Full Member - $425
MOC Only - $725
Community Member - $725
Professional Member - $725
Regular Price after 02/27/2023 11:59 PM
Non-Member - $825
Full Member - $525
MOC Only - $825
Community Member - $825
Professional Member - $825

Includes Credits

| | | | | |
| --- | --- | --- | --- | --- |
| Continuing Education Certificate | Medical | AMA PRA Category 1 Credit (Physician, MD or DO) | 11.50 | 0.00 |
| Continuing Education Certificate | Medical | AMA PRA Category 1 Credit (Non-physician) | 11.50 | 0.00 |

Includes Multiple Live Events. The next is on 03/28/2023 at 11:00 AM (CDT)

Register

Early bird pricing available!
Non-Member - $925
Full Member - $625
MOC Only - $925
Community Member - $925
Professional Member - $925
Regular Price after 03/01/2023 12:00 AM
Non-Member - $1,025
Full Member - $725
MOC Only - $1,025
Community Member - $1,025
Professional Member - $1,025

Includes Credits

| | | | | |
| --- | --- | --- | --- | --- |
| Continuing Education Certificate | Medical | Category A CE Credit | 11.50 | 0.00 |

Includes Multiple Live Events. The next is on 03/28/2023 at 11:00 AM (CDT)

Register

Early bird pricing available!
Non-Member - $525
Full Member - $425
MOC Only - $525
Community Member - $525
Professional Member - $525
Regular Price after 02/28/2023 11:59 PM
Non-Member - $625
Full Member - $525
MOC Only - $625
Community Member - $625
Professional Member - $625






| Access Date | Quiz Result | Score | Actions |
| --- | --- | --- | --- |