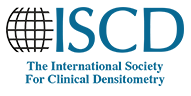 Use of Peripheral Quantitative Ultrasound Systems in clinical routine: dos and don'ts; Radiofrequency Echographic Multi Spectrometry (REMS) - Central US; TBS Practical Aspects
Session approved for 1 ASRT Category A Credit
Session approved for up to 1 AMA PRA Category 1 Credits™
This session duration is 50 minutes.
In this session, we will focus on peripheral and axial quantitative ultrasound systems. The later one has been recently introduced to the market and showed promising results. The peripheral QUS will be discussed in the context of clinical dos and don'ts as well as in the light of ISCD position guidelines on its use. On the third part of the session, TBS practical aspect will be presented to you from an European perspective.
Learning Objectives:
Define quantitative ultrasound and its associated technological diversities
Explain the level of clinical useability in clinical environment
Explain the rational of ISCD guidelines regarding pros and cons of clinical use of QUS for diagnosis, fracture prediction, screening, treatment initiation and monitoring
Didier Hans, PhD
Head of Research & Development in medical imaging
Lausanne University
Prof. Didier Hans, Ph.D., MBA. is the Head of Research and Development in the Bone and Joint Department at the Interdisciplinary Center of Bone Disease at Lausanne University Hospital. Prof. Hans has extensive experience in DXA, bone macro- & microarchitecture, ultrasound imaging techniques as well as Body composition assessment. Prof. Hans served as the 1st non North American International Society of Clinical Densitometry (ISCD) President and remained an active member of the ISCD Board of Directors as well as a member of the scientific advisory committee of the International Osteoporosis Foundation (IOF). He has authored more than 300 articles (h- index 74), over 30 book chapters and serves as a reviewer and/or member of the editorial board for more than 15 international scientific journals. As a musculoskeletal expert, Prof. Hans has been invited to present at over 600 conferences and events on topics including osteoporosis, bone quality and bone fractures, among other subjects. Prof. Hans was the recipient of many awards & recognitions including the ISCD Researcher of the Year Award for his global work on Trabecular Bone Score (TBS), Dr. John P. Bilezikian ISCD Global Leadership Award as well as the ISCD clinician of the year award for distinguished services to the field of bone densitometry. Prior his current position, Pr. Hans was during 10 years the Head of the R&D in the Radiology Department, Bone and Body composition laboratory at University of Geneva, Switzerland. Previously, he was the Director of the Quality Assurance Center for Clinical Research and the associate director of R&D for the ultrasound unit at the Osteoporosis and Arthritis Research Group (OARG) at UCSF, San Francisco, USA (directed by Prof Harry K. Genant). At earlier stage, he was the director of both Bone Densitometry and New Technologies Department and Quality Assurance Center at the Centre d'Epidémiologie des Ostéoporoses in Lyon, France (directed by Profs Pierre J. Meunier and Pierre D. Delmas).
Disclosures:
medimaps group (Self) : Board Member/Advisory Panel (Status: Ongoing), part time employee (Status: Ongoing), Shareholder (Status: Ongoing)
$i++ ?>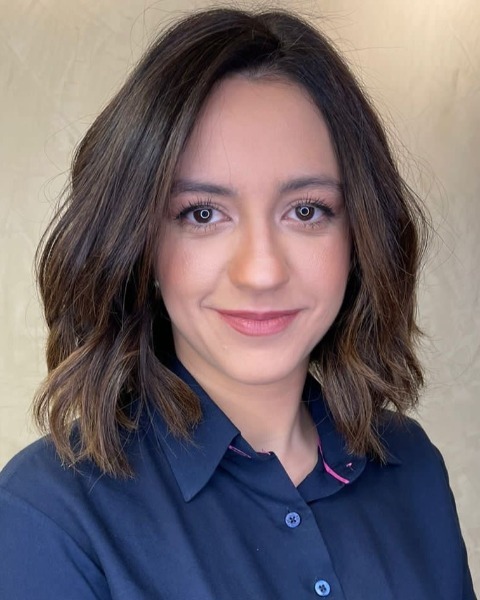 Débora Meira Ramos Amorim
Fellow in Clinical Endocrinology
Universidade Federal de São Paulo - Center of Bone Diseases
Dr. Débora M. R. Amorim is an endocrinologist, fellow at the Metabolic Bone Disease Center at the Universidade Federal de São Paulo/Brazil, where has been mentored by experts in the field such as Dr. Marise Lazaretti Castro and Dr. Sergio Setsuo Maeda. The topic of the speaker's ongoing doctoral thesis is the new bone analysis method called Radiofrequency Echographic Multi Spectrometry (REMS).
Disclosures: No relationships to disclose.
$i++ ?>
Bjoern Buehring, MD, CCD
Department Head
Bergisches Rheuma-Zentrum
Bjoern Buehring, MD is a rheumatologist and geriatrician currently based in Wuppertal, Germany. Since medical school he has been interested in bone and muscle health and has worked with and been mentored by several experts in the field such as Dieter Felsenberg (Charité Berlin), Neil Binkley (University of Wisconsin-Madison, Madison, WI), Chad Deal (Cleveland Clinic, Cleveland, OH) and Juergen Braun (Rheumazentrum Ruhrgebiet, Herne, Germany). He is a clinician scientist whose research focusses on muscle and bone health assessment, osteo-sarcopenia and geriatric syndroms and multi-morbidity in patients with rheumatic dieseases. He has been active in several societies for several years including ISCD, IOF, ACR, DVO and DGRh.
Disclosures:
medimaps group (Self) : Research Support (Status: Ongoing)
$i++ ?>
John J. Carey, MS (Moderator)
Consultant Physician in Rheumatology and Personal Professor in Medicine
Galway University Hospitals, Galway
Prof. John J. Carey is a consultant physician in rheumatology and medicine, and clinical director of DXA, FLS programme and osteoporosis and metabolic bone disease at Galway University Hospitals, Ireland, and a Professor in Medicine at The National University of Ireland, Galway. He completed medical school in Ireland, and his post-graduate training in medicine, rheumatology and clinical research in the United States of America. He is a past-president of The International Society for Clinical Densitometry, current president of The Irish DXA Society and a member of The Committee for Scientific Affairs for the International Osteoporosis Foundation. He is faculty for the ISCD OE, Pediatric, VFR and Body Composition courses. His research interests focus on evidence synthesis and reality-based medicine, and optimizing the use of electronic health information, diagnostic testing and evidence in clinical practice.
Disclosures:
GEHealthcare (Self) : Dinner x 2 in Paris at World Congress of Osteoporosis (Status: Terminated --- ), Other Financial or Material Support (Status: Terminated --- ); Health Research Board of Ireland (Self) : Research Support (Status: Ongoing); Hologic, Inc (Self) : Other Financial or Material Support (Status: Terminated --- 01/03/2022), Received 3 Slides modified and included in my presentation from Tom Kelly Hologic when I asked for a DB Update (Status: Terminated --- 01/03/2022)
$i++ ?>
Key:

Complete

Next

Failed

Available

Locked