ISCD Learning
September Chicago 2022 - Quality Bone Densitometry: Performance, Interpretation, and Clinical Application for Clinicians
Register

Non-Member - $725
Full Member - $525
MOC Only - $725
Community Member - $725
Professional Member - $725
An Osteoporosis Essentials Course of the International Society for Clinical Densitometry & International Osteoporosis Foundation
The core elements of this course serve to educate healthcare providers about bone densitometry and osteoporosis and to apply standard practices to assure quality performance and interpretation of bone densitometry studies. The course is offered in two parts. The first day sets the standard to perform Quality DXA interpretation. Day 2 focuses on the clinical assessment, prevention, treatment and management of osteoporosis and the essential role that high-quality DXA plays in treatment initiation decisions and monitoring of osteoporotic patients. Individuals may register for either part of the course separately or as a combined program.
Prerequisite videos are included in the registration fees. Access to that content will be made available to registrants through the ISCD online education website 30 days prior to the course.

---
Registration Fees

---
Target Audience
The course is most appropriate for those involved in the performance and interpretation of DXA scans and those managing patients with osteoporosis. It is open to MDs, PhDs, DOs, Nurse Practitioners, and Physician Assistants. Technologists may attend if they have previously taken the ISCD/IOF Osteoporosis Essentials for Technologists Course.

---
Overall Course Objectives
After attending the course, participants should be better prepared to:
Describe appropriate clinical evaluation of patients at risk for fragility fracture.
Summarize the value and importance of quality bone densitometry for the diagnosis of osteoporosis, assessment of fracture risk, and monitoring of BMD. Recognize errors in DXA analysis and reporting. Explain new and emerging guidelines that provide evidence-based information regarding skeletal health. Describe the use of current and new pharmacologic therapies for the management and treatment of osteoporosis, including adverse effects.
---
Method of Participation
This activity will be offered in person, in Chicago IL at the HILTON GARDEN INN O'HARE, allowing the learner to watch and ask questions in a person format on September 17 & 18, 2022. Learners will be asked to complete a post-course survey to indicate what they will change in their practice as a result of this activity.
---
Accreditation Statement
The International Society for Clinical Densitometry is accredited by the Accreditation Council for Continuing Medical Education (ACCME) to provide continuing medical education for physicians. This activity is provided by the International Society for Clinical Densitometry and has been designated for up to 11.5 AMA PRA Category 1 CreditsTM. For information about the accreditation of this program, please contact ISCD at +1.860.259.1000 or inquire at education@iscd.org.
---
Instructions to Receive Credit
Physicians will be required to complete an evaluation of the activity online after the conclusion of the activity. As a part of that evaluation, they will claim the amount of credit commensurate with the extent of their participation in the activity. After completing the evaluation, a certificate will be generated that the physician may print to indicate credits earned.
September 17, 2022 Schedule - All times central (CHI/USA)

September 18, 2022 Schedule - All times central (CHI/USA)

AMA PRA CATEGORY 1 CREDIT(S)™
The International Society for Clinical Densitometry designates this live educational activity for a maximum of 11.5 AMA PRA Category 1 Credits™. Physicians should only claim credits commensurate with the extent of their participation in the activity.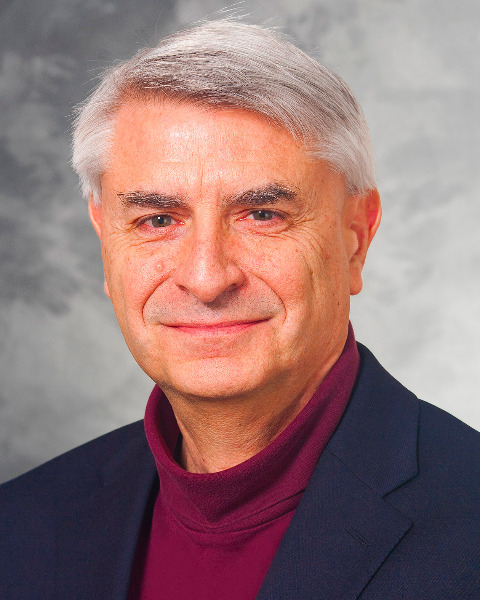 Neil Binkley, MD
Professor of Medicine
University of Wisconsin-Madison
Dr. Neil Binkley earned his medical degree from the University of Wisconsin and subsequently trained in Internal Medicine at the Marshfield Clinic. After several years in private practice, he returned to the University of Wisconsin and completed a Geriatrics fellowship. He is a Professor in the Divisions of Geriatrics and Endocrinology at the University of Wisconsin School of Medicine and Public Health. He is also Director of the UW Osteoporosis Clinical Research Program and Associate Director of the UW Institute on Aging. He is past President of the International Society for Clinical Densitometry, Associate Editor of Osteoporosis International and a member of the International Osteoporosis Foundation Committee of Scientific Advisors. His current research involves improvement in 25(OH)D measurement, evaluation of approaches to optimize assessment of vitamin D status, evaluation of functional assessment in older adults and the importance of sarcopenia in fracture risk. Dr. Binkley has published over 300 papers, served on expert committees and panels for AACE, ASBMR, IOF and ISCD.
Disclosures:
Amgen (Self) : Consultant (Status: Ongoing); Radius (Self) : Research Support (Status: Ongoing)
$i++ ?>
Sarah L. Morgan, MD, RD, CCD
Professor, Medical Director UAB Osteoporosis Clinic and DXA Facility
University of Alabama at Birmingham
Dr. Morgan is the Medical Director of the University of Alabama at Birmingham Osteoporosis Prevention and Treatment Clinic and the UAB Bone Densitometry (DXA) Service. The UAB DXA service is accredited by the International Society for Clinical Densitometry. She received degrees in Food and Nutrition and Dietetics and Food and Nutrition and Related Sciences at Iowa State University and completed medical school and an internal medicine internship and residency at the University of Iowa. She completed a Clinical Nutrition fellowship and a master's degree in Clinical Nutrition at the University of Alabama at Birmingham. She currently is a Professor of Medicine and Nutrition Sciences in the Division of Clinical Immunology and Rheumatology. Dr. Morgan's research interests are in the areas of folate and methotrexate metabolism in rheumatoid arthritis and bone densitometry and she participates in osteoporosis and DXA clinical trials in the UAB Osteoporosis Clinic. Dr. Morgan is s past President of the International Society for Clinical Densitometry and a past chair of the ISCD Education Council.
Consulting: Amgen Bone Advisory Board
$i++ ?>
Statement of independence
The ISCD maintains a policy on the use of commercial support, which ensures that all educational activities sponsored by the ISCD provide in-depth presentations that are fair, balanced, independent, and scientifically rigorous. ISCD requires faculty, planners, managers and other individuals and their spouse/life partner who are in a position to control the content of this activity to disclose any real or apparent conflict of interest they may have as related to the content of this activity. All identified conflicts of interest are thoroughly vetted by ISCD for fair balance, scientific objectivity of studies mentioned in the materials or used as the basis for content, and appropriateness of patient care recommendations. Individual disclosures are included in course material. No Commercial Support has been provided for this activity
Disclaimer
The information and suggestions presented at the courses, seminars and other programs sponsored by ISCD and other collaborating societies are subject to change and therefore should serve only as a foundation for further investigation and study. Any forms presented at our seminars or programs are samples only and are not necessarily authoritative. All information, procedures, and forms contained or used in such seminars or programs should serve only as a guide for use in specific situations.
Disclosure of Unlabeled Use
This educational activity may contain a discussion of published and/or investigational uses of agents that are not indicated by the FDA. ISCD does not recommend the use of any agent outside of the labeled indications. The opinions expressed in this educational activity are those of the faculty and do not necessarily represent the views of any organization associated with this activity. Please refer to the official prescribing information for each product for discussion of approved indications, contraindications, and warnings.
Privacy & Confidentiality Statement
The ISCD will record learner's personal information as provided on evaluations to allow for issuance and tracking of CME/CE certificates. The ISCD may also track aggregate responses to questions in activities and evaluations and use these data to inform the ongoing evaluation and improvement of its educational program. No individual performance data or any other personal information collected for evaluations will be shared with third parties
Attendance Cancellation Policy
All changes in registration must be made in writing to education@iscd.org. Cancellations received 30 days prior to the start of the program are eligible for a full refund minus a $50 administrative fee. Cancellations received less than 30 days prior to the start of the course will not be refunded.
Course Changes or Cancellations
ISCD reserves the right to cancel the program, change dates and/or meeting location. If a program is canceled, all program fees will be refunded automatically unless the registered participant elects to transfer to another program. Participants will be notified of any changes within 21 days of the course start date.


This content will not be available until 09/01/2022 at 11:36 AM (EDT)