ISCD Learning
Quality Bone Densitometry: Performance, Interpretation, and Clinical Application for Clinicians Day 1 + 2 -- Hartford, CT
Register

Non-Member - $825
Full Member - $625
MOC Only - $825
Community Member - $825
Professional Member - $825
The core elements of this course serve to increase the knowledge and competence of clinicians regarding bone densitometry and osteoporosis diagnosis, clinical evaluation, treatment and monitoring and to apply standard practices to assure quality performance and interpretation of bone densitometry studies. The first day sets the standard to perform quality DXA interpretation, while the second day focuses on the clinical assessment, prevention, treatment and management/monitoring of osteoporosis and the essential role that high-quality DXA plays in treatment initiation decisions and monitoring of osteoporotic patients. Individuals may register for either part of the course separately or as a combined program.
Prerequisite videos are included in the registration fees.
Steven M. Petak, MD, JD, MACE, FACP
Division Head and Clinical Service Chief Endocrinology
Houston Methodist Hospital
Dr. Steven Petak is a clinical and academic endocrinologist in Houston, Texas.

He is a past president of the American Association of Clinical Endocrinologists, the American College of Endocrinology (www.aace.com), and the International Society for Clinical Densitometry (www.iscd.org). He is an associate clinical professor at Weill-Cornell Medical College at the Houston Methodist Hospital and is the division head of endocrinology, diabetes and metabolism as well as service chief of endocrinology. He is a bone densitometry and endocrine consultant to NASA at the Johnson Space Center for about 13 years and has been a part of the bone summit planning long duration space missions. He is the secretary of the board of councilors of the Texas Medical Association (2015) and represents the Harris County Medical Society as vice-councilor.

His awards include Master of the American College of Endocrinology, Yank Coble Public Service Award of the American College of Endocrinology, the ISCD Paul Miller Public Service Award, and ISCD Clinician of the Year. He has authored and co-authored articles, editorials and guidelines in endocrinology and reproductive medicine.

He received his MD from the University of Illinois in Chicago and has his JD from the University of Houston (Magna cum Laude). He had his internship, residency, medical chief residency, and fellowship in endocrinology and metabolism at the University of Texas at Houston. He was at the Texas Institute for Reproductive Medicine and Endocrinology in Houston for about 26 years before joining the academic endocrine group at Methodist in May 2013. He is board certified in internal medicine as well as endocrinology and metabolism.
Fees for Non-CME Services: Amgen, Alexion, Shire, Alexion
$i++ ?>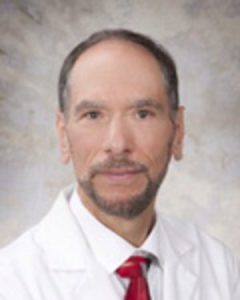 Sandy Baim
MD, FACR, CCD
No Financial Relationships to Disclose
$i++ ?>
Components visible upon registration.