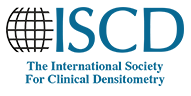 Session approved for 1 ASRT Category A Credit
Session approved for up to 1 AMA PRA Category 1 Credits™

This session duration is 60 minutes.
Best Research Abstract
Long-term Effect of Denosumab on Bone Microarchitecture as Assessed by Tissue Thickness-Adjusted Trabecular Bone Score (TBS) in Postmenopausal Women with Osteoporosis: Results from the Freedom and Open-Label Extension (OLE)
Primary Author: Didier Hans, PhD – Head of Research & Development in medical imaging, Lausanne University

Introduction: TBS is an indirect measure of bone microarchitecture assessed on lumbar spine (LS) DXA scans and provides information beyond bone mineral density (BMD). TBS algorithm has been updated to account for regional soft tissue noise in DXA images.
Objectives: This retrospective analysis applied updated built-in tissue thickness–adjusted TBS algorithm to investigate the long-term effect of denosumab on bone microarchitecture in FREEDOM and OLE.
Methods: This analysis included 279 postmenopausal women with LS or total hip BMD T-score <−2.5 and ≥−4.0 who completed the FREEDOM DXA substudy and continued in the OLE study: 150 women received denosumab 60 mg subcutaneously every 6 months for 3 years and same-dose open-label denosumab for 7 years (long-term denosumab group); 129 women received placebo for 3 years and open-label denosumab for 7 years (crossover denosumab group). BMD and TBS were assessed on LS DXA scans, blinded from treatment allocation, at FREEDOM: baseline, Month 1, and Years 1, 2, and 3; and at OLE: baseline, Years 1, 2, 3, 5, and 7.
Results: Baseline characteristics were similar between groups. Long-term denosumab led to significant and progressive increases in TBS over 10 years of treatment (Figure). A similar trend was observed in the crossover group during 7 years of denosumab therapy. In the long-term denosumab group, % of patients with normal microarchitecture (TBS >1.074) increased from 26.1% at baseline to 53.2% up to Year 10, and % of patients with degraded (TBS ≤1.027) or partially degraded (1.027< TBS≤1.074) microarchitecture decreased from 48.6% to 29.1% and from 25.4% to 17.7%, respectively (P < 0.0001; TBS thresholds equivalent to 1.230 and 1.310 for the classical TBS algorithm corrected for body mass index). A similar improvement in bone microarchitecture was observed in the crossover group from OLE baseline up to OLE Year 7 (P < 0.0001). Over the course of long-term denosumab treatment, TBS changes were largely unrelated to LS BMD changes: r2 was 0.05 from baseline to Year 10 in the long-term group and 0.28 from OLE baseline to OLE Year 7 in the crossover group.
Conclusions: Up to 10 years of denosumab treatment significantly and progressively improved TBS assessment of bone microarchitecture independently of BMD in postmenopausal women with osteoporosis.
Best Technology Applications Abstract
Soft Tissue Standardization Improves Humerus Tissue Thickness Precision and Lowers BMD in Total Shoulder Arthroplasty Patients
Primary Author: Lucas Andersen, BS – Clinical Research Coordinator, University of Wisconsin

Introduction: DXA technology requires soft tissue attenuation measurement. This sampling is confined within a standard soft tissue region of interest (ROI) defined by the blue squares on Figure 1, which is automatically placed and used to compare with radiation absorption over bone. Variable placement of the soft tissue ROI likely alters BMD measurement and reproducibility. The aim of this study was to measure humeral BMD in total shoulder arthroplasty (TSA) patients. As no shoulder feature is available in GE Lunar enCORE v18, hip atypical femur fracture (AFF) software was utilized. In preliminary evaluation, we observed that soft tissue ROI placement and amount of tissue sampled were inconsistent (Figure 2).
Objectives: We hypothesized that use of a consistent soft tissue ROI would change BMD and improve precision. The purpose of this analysis was to compare humerus BMD and precision prior to and following soft tissue ROI standardization.
Methods: After manufacturer consultation, all scans were reanalyzed using a soft tissue ROI of a fixed size (100 pixels tall, 50 pixels wide) manually placed on every scan distal and lateral to the humeral head (Figure 3). This study of TSA patients, 1-5 years post-surgery, included full humerus scans obtained on a GE Lunar iDXA with v17 or v18 software and analyzed with v18. Each participant had bilateral shoulder scans performed twice to assess precision and humerus BMD was measured at custom ROIs. BMD and tissue thickness obtained with automated and manual approaches were compared using T-test. Precision was determined using the ISCD calculator and compared between methods with F-test.
Results: Thirty subjects were included (20M/10F) with mean age and years post-surgery of 70.6 and 2.7 respectively. Average tissue thickness was reduced 13.5% (p < 0.01) with manual tissue sampling. Mean BMD among the nine custom ROIs was 2.2-8.5% lower (p < 0.01) with manual tissue sampling (Table 1). Additionally, tissue thickness %CV improved (p < 0.01) from 47.6 to 14.8% and 25.9 to 9.6%. Similarly, BMD precision improved (p < 0.01) at the 1/3 humerus and distal implant ROIs on the TSA side (Table 2).
Conclusions: When measuring skeletal sites without optimized software available, it is necessary to critically evaluate software performance. In this study, soft tissue ROI standardization markedly improved tissue thickness sampling and reduced BMD at custom humerus ROIs. Optimization and automation of humerus DXA software would likely further improve BMD precision and measurement.
Best Clinical Abstract
Novel Body Composition Approaches with DXA: Comparison with Classical Total Body Scans
Primary Author: Diane Krueger, CBDT, BS – Researcher, University of Wisconsin

Introduction: Traditionally, total body (TB) DXA scans to assess body composition include the entire body, however novel abbreviated scan acquisition methods are available in new software. For example, total body less head (TBLH) is recommended given the head contains lean mass that cannot be altered by intervention. Recently, to reduce scan time and radiation exposure, a neck to knee (N-K) acquisition option is available. Finally, scans limited to the lower extremity might be useful to evaluate regional mass change after surgery/injury and in sarcopenia assessment.
Objectives: The purpose of this study was to evaluate comparability of measured and estimated body composition results using TBLH, N-K and lower extremity (LE; pelvis to toes) acquisition techniques. We hypothesized that body composition data with the 3 novel methods would not differ from the traditional TB method.
Methods: Each subject had 4 scans: TB, TBLH, N-K and LE. A subset of 30 had repeat N-K and LE scans with repositioning between. A Lunar iDXA (GE, Madison, WI) with enCORE v18.0 was used to acquire and analyze scans. TB scans were acquired per ISCD guidance. TBLH and N-K scans were acquired using automated software features that limited the anatomy scanned; N-K estimates non-scanned leg mass. LE scans were started at L3 and auto stopped past the toes. Automated analysis, with manual correction, was used for all but LE scans which were analyzed manually by compressing all upper body ROIs above the pelvis then placing lower body ROIs at the top of pelvis, bisecting the femur neck and separating the legs. Pearson Correlation and Bias plots were used to compare regional lean, fat and BMC measurements from the 3 novel scans to TB. Precision determined by the ISCD Precision Calculator was compared to TB historical control by F-test.
Results: The study sample included 82 subjects, 41F/41M mean (SD) age 51.0 (18.4) years and BMI 25.5 (3.7) kg/m2. Mean lean, fat and bone mass were very similar among all approaches with some statistical, but likely not clinical, differences (Tables 1&3). Composition from all regions with the 3 novel methods was highly correlated with TB measurement, r=0.99-1.0, p< 0.001 with mean bias of 14-237g lean, 7-121g fat and 0.3-13.3g BMC (Table 2). N-K and LE precision was excellent ranging from 0.45-2.31 %CV (Table 3).
Conclusions: These 3 novel approaches to either measure or estimate regional body composition are consistent with traditional TB measurement and may be considered as substitutes when appropriate.
Young Investigator Abstract
Dual X-Ray Absorptiometry Scan Procedural Variants in the Transgender Population
Primary Author: Quinnlyn Walcott, BS – Medical Student, University of Kansas School of Medicine
Speaker: Johnathan Dallman, BS – Medical Student, University of Kansas School of Medicine

Introduction: Transgender and gender non-conforming (TGNC) individuals face numerous barriers to healthcare, which contribute to many health disparities. TGNC persons must initially receive a diagnosis of gender incongruence, previously known as gender dysphoria [1], in order to begin the management of their incongruence with the help of medical interventions such as surgical procedures, and/or hormone replacement therapy (HRT). Despite the expanding use of hormone replacement therapies, the long-term outcomes of HRT on bone health and metabolism, are still relatively unknown. To explore HRT's effects on bone health via measuring bone mineral density, dual-energy x-ray absorptiometry, or DXA, scan has been labeled the gold standard [2]. By using bone densitometry, health care providers are able monitor bone health over time, as well as provide a diagnosis of osteoporosis by using T- and Z-scores.
1. Moser, C., ICD-11 and Gender Incongruence: Language is Important. Arch Sex Behav, 2017. 46: p. 2515–2516.
2. Punda, M. and S. Grazio, [Bone densitometry--the gold standard for diagnosis of osteoporosis]. Reumatizam, 2014. 61(2): p. 70-4.
Objectives: This study's purpose was to analyze what sex and gender was used to calculate T-score and Z-score for individuals who identify as TGNC in the authors' hospital system.
Methods: A retrospective chart review was utilized to determine how DXA technicians and physicians are recording, scoring, and reading DXA scans for the TGNC population. The qualitative data was determined as "correct" or "incorrect" based on positions provided from the International Society of Clinical Densitometry (ISCD).
Results: 13 DXA scans results were obtained between 11 transgender and gender non-conforming patients. In total, 24 T-scores and Z-scores of the 13 DXA were reviewed and scored. Based off ISCD positions, 58% of the T-score and Z-scores were calculated incorrectly.
Conclusions: Like DXA scans, many current healthcare standards and protocols are based on a patient's sex or gender, which may cause confusion amongst healthcare personnel who have not received proper training regarding the TGNC population. This was seen in our present study evaluating standards for bone densitometry in the TGNC population at TUKHS. Ultimately, access to appropriate training regarding gender identity and future research looking to determine HRT's effects on BMD in the TGNC population in the United States is needed to help correct this healthcare disparity.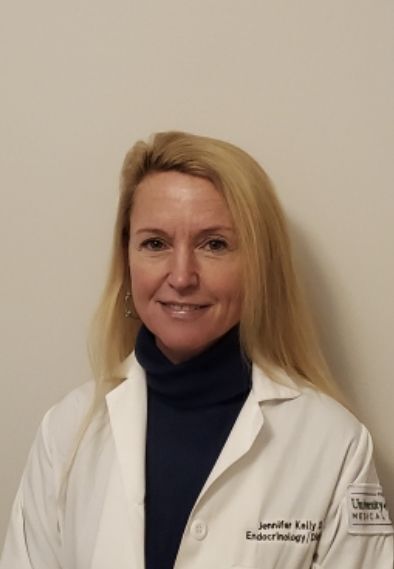 Jennifer Kelly, DO, FACE, CCD (Moderator)
Director of the Metabolic Bone Program
University Of Vermont
Disclosures: No relationships to disclose.
$i++ ?>
Quinnlyn Walcott, BS
Medical Student
University of Kansas School of Medicine
Quinnlyn Walcott, BS (she/her/hers) is a second-year medical student at the University of Kansas School of Medicine in Kansas City, Kansas. She received a Bachelor of Science in Chemistry from Pittsburg State University and a Bachelor of Science in Pharmaceutical Studies from the University of Kansas School of Pharmacy. At KU Med, Quinnlyn is a director of the Transgender Clinic at JayDoc, one of the largest student-run free health clinics in the nation. Her current research includes analyzing barriers to proper sexuality education in undergraduate medical school curricula, examining bone health and polycythemia in the transgender population, and assessing how the aging transgender community views and interacts with the health system. As an aspiring urologist, Quinnlyn hopes to merge her interests in sexual health and transgender health in becoming a gender affirming surgeon on day. Aside from school, in her free time she likes to discover new coffee shops and speakeasy cocktail lounges.
Disclosures: No relationships to disclose.
$i++ ?>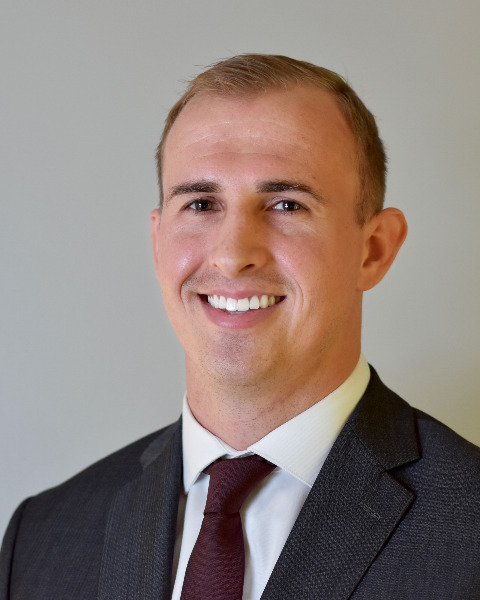 Johnathan Dallman, BS
Medical Student
University of Kansas School of Medicine
Johnathan Dallman, BS, is a second-year medical student at the University of Kansas School of Medicine in Kansas City, Kansas. He, first, received his Associates of Science degree from Highland Community College before receiving his Bachelor of Science degree in Chemistry from Kansas State University. At the University of Kansas School of Medicine, Johnathan is the co-director of the Musculoskeletal Clinic at JayDoc, one of the largest student-run free health clinics in the nation. His current research efforts include numerous topics surrounding orthopedic trauma, orthopedic sports medicine, as well as examining bone health in the transgender population. In the future, Johnathan hopes to merge his interest in musculoskeletal health, working with underserved populations, and pain management in becoming an orthopedic surgeon.
Disclosures: No relationships to disclose.
$i++ ?>
Didier Hans, PhD
Head of Research & Development in medical imaging
Lausanne University
Prof. Didier Hans, Ph.D., MBA. is the Head of Research and Development in the Bone and Joint Department at the Interdisciplinary Center of Bone Disease at Lausanne University Hospital. Prof. Hans has extensive experience in DXA, bone macro- & microarchitecture, ultrasound imaging techniques as well as Body composition assessment. Prof. Hans served as the 1st non North American International Society of Clinical Densitometry (ISCD) President and remained an active member of the ISCD Board of Directors as well as a member of the scientific advisory committee of the International Osteoporosis Foundation (IOF). He has authored more than 300 articles (h- index 74), over 30 book chapters and serves as a reviewer and/or member of the editorial board for more than 15 international scientific journals. As a musculoskeletal expert, Prof. Hans has been invited to present at over 600 conferences and events on topics including osteoporosis, bone quality and bone fractures, among other subjects. Prof. Hans was the recipient of many awards & recognitions including the ISCD Researcher of the Year Award for his global work on Trabecular Bone Score (TBS), Dr. John P. Bilezikian ISCD Global Leadership Award as well as the ISCD clinician of the year award for distinguished services to the field of bone densitometry. Prior his current position, Pr. Hans was during 10 years the Head of the R&D in the Radiology Department, Bone and Body composition laboratory at University of Geneva, Switzerland. Previously, he was the Director of the Quality Assurance Center for Clinical Research and the associate director of R&D for the ultrasound unit at the Osteoporosis and Arthritis Research Group (OARG) at UCSF, San Francisco, USA (directed by Prof Harry K. Genant). At earlier stage, he was the director of both Bone Densitometry and New Technologies Department and Quality Assurance Center at the Centre d'Epidémiologie des Ostéoporoses in Lyon, France (directed by Profs Pierre J. Meunier and Pierre D. Delmas).
Disclosures:
medimaps group (Self) : Board Member/Advisory Panel (Status: Ongoing), part time employee (Status: Ongoing), Shareholder (Status: Ongoing)
$i++ ?>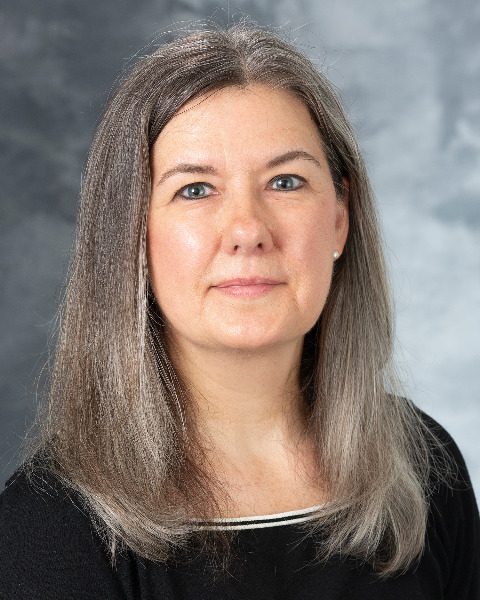 Diane Krueger, BS, CBDT
Program Manager Osteoporosis Clinical Research Program
UW Osteoporosis Clinic
Diane Krueger received her Bachelor of Science degree at the University of Wisconsin-Madison. She is an ISCD-certified clinical densitometrist and a certified clinical research coordinator through the Association of Clinical Research Professionals. She has been program manager of the University of Wisconsin Osteoporosis Clinical Research Program since its inception in 1993. Ms. Krueger has extensive clinical research experience in osteoporosis and bone densitometry, having coordinated multiple industry and investigator-initiated studies. In collaboration with the UW Osteoporosis Program, she has published over 90 manuscripts and authored or presented over 200 abstracts. Her service with ISCD has included serving as Technologist Bone Densitometry Course faculty since 2006 and chairing the related Update Annual Meeting Committees. In her leadership capacity, she is currently Education Council chair and serves on the Executive Committee and Board. Additionally, she previously held several officer positions including Secretary and four Presidential seats.
Disclosures: Consulting Fee: Amgen; Contracted Research: Radius
$i++ ?>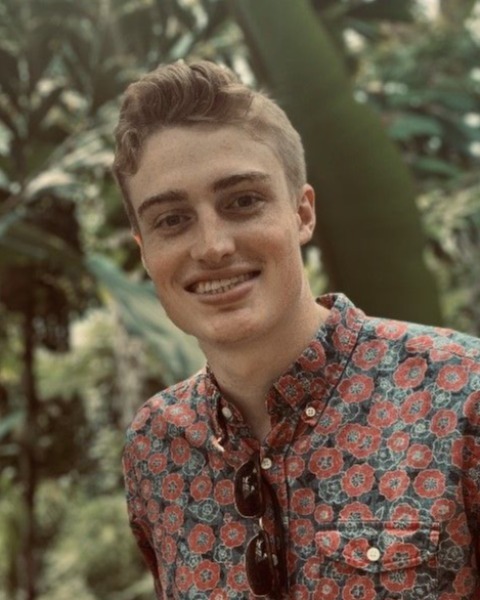 Lucas Andersen, BS
Clinical Research Coordinator
University of Wisconsin
Lucas Andersen has a Bachelor of Science degree from the University of Wisconsin - La Crosse in Psychology with a minor in Biology. He currently works as a Research Specialist with the Osteoporosis Clinical Research Program at the University of Wisconsin - Madison. In this capacity, he is conducting clinical research trials which includes collecting non-standard bone densitometry. This has required development of novel techniques to acquire BMD. Mr. Andersen's research interests include bone, brain and mental health. His future endeavors include possibly becoming a Physician's Assistant or attending graduate school in some form for public health.
Disclosures: No relationships to disclose.
$i++ ?>
Key:

Complete

Next

Failed

Available

Locked