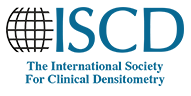 Debate: Screening DXA or Bone Turnover markers - to use or not to use
Session approved for 1 ASRT Category A Credit
Session approved for up to 1 AMA PRA Category 1 Credits™
This session duration is 50 minutes.
To deliver the recent consensus of BTM in clinical practice. To share the clinical experience of BTMs along with different osteoporotic medications in both primary and secondary fracture prevention. To highlight the situation of BTMs in Asia-Pacific regions.
Learning Objectives:
Recall the recommended BTMs in clinical practice.
Explain the usage and limitations of BTM in clinical practice.
Choose appropriate BTMs for different osteoporotic medication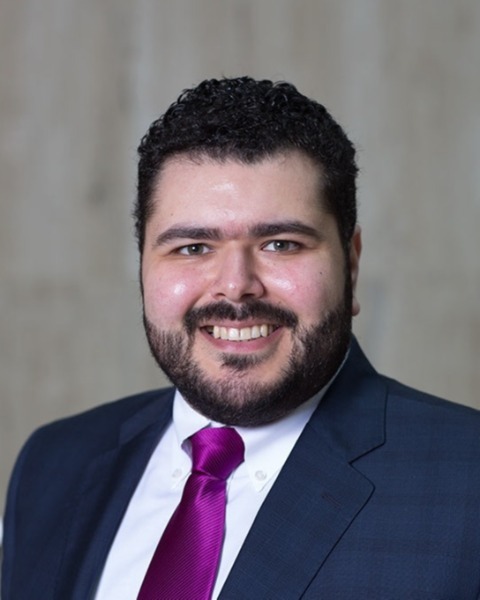 Jad G. Sfeir, MD, MS
Assistant Professor of Medicine
Mayo Clinic
Jad G. Sfeir, MD, MS is an Assistant Professor of Medicine at the Mayo Clinic College of Medicine and Science in Rochester, Minnesota where he holds a dual appointment in the Division of Endocrinology, Diabetes, Metabolism and Nutrition and the Division of Geriatric Medicine and Gerontology in the Department of Medicine. Dr. Sfeir was the inaugural Kogod Scholar at the Robert and Arlene Kogod Center on Aging where he continues to study biomarkers of cellular senescence in the musculoskeletal system as well as mechanisms of targeting cell senescence to prevent age-related bone loss and frailty. His clinical interests include diagnosis and management of osteosarcopenia as well as secondary fracture prevention; he is working on expanding the fragility fracture clinic to underserved populations. Dr. Sfeir earned both his B.S. and M.D. degrees from the American University of Beirut and completed residency training in internal medicine at Lankenau Medical Center in Wynnewood, PA. He then joined Mayo Clinic where he completed fellowship training in endocrinology and later in geriatric medicine. He also earned a Center for Clinical and Translational Sciences postdoctoral Master's degree through Mayo Clinic Graduate School of Biomedical Sciences. Throughout his training, Dr. Sfeir has received many awards and honors, including the Randall G. Sprague Award for Excellence in Endocrinology, the Outstanding Achievement in Geriatric Medicine Award, and the Young Investigator Award from the American Society for Bone and Mineral Research (ASBMR). He was selected in 2020 to join the Young Investigator Initiative of the U.S. Bone and Joint Initiative (USBJI).
Disclosures: No relationships to disclose.
$i++ ?>
Paul Miller, MD, HDSc (honorary) (Moderator)
Medical Director
Colorado Center for Bone Health
Paul D. Miller, MD, FACP, is a an internationally recognized physician specializing in metabolic bone disease. He is widely considered a leading authority on bone biology, prevention and treatment of metabolic bone disorders, including osteoporosis. Dr. Miller is Medical Director at the Colorado Center for Bone Health in Lakewood, CO, which is acknowledged as a top international facility for diagnosis and treatment of metabolic bone disease. He is also a Distinguished Clinical Professor of Medicine at the University of Colorado, Health Sciences Center. Dr. Miller is Board Certified in both Internal Medicine and Nephrology (kidney diseases). Dr. Miller's research focuses on the treatment of osteoporosis in postmenopausal women, and he is the principal investigator in a number of clinical trials evaluating the safety and efficacy of current and potential therapies. He is the author and co-author of over 340 peer-reviewed publications, and 50 textbook chapters, Atlases, and books. His insights and thought leadership have made him a media resource and sought-after speaker. He is an invited speaker at regional, national and international scientific meetings. Dr. Miller is The Founding President of The International Society for Clinical Densitometry and is Emeritus Editor-in-Chief of the Journal of Clinical Densitometry and serves on the editorial boards of Osteoporosis International, Calcified Tissues International, Journal of Women's Heath and the National Osteoporosis Foundation's Osteoporosis: Clinical Updates Newsletter and Up-to-Date. He is also a reviewer for the Annals of Internal Medicine, Calcified Tissue International, Journal of Bone and Mineral Research and The New England Journal of Medicine and JAMA. Dr. Miller places his highest priority on patient care and humanism. With kindness, compassion and a sense of humor, he works tirelessly and personally with his patients to improve their health and quality of life. It is his passion for medicine and solving complex medical cases that underscore the importance of his work. Dr. Miller also received an Honorary Doctor of Science from his undergraduate alma mater, Gettysburg College, Gettysburg, Pa; his medical degree with Distinction from The George Washington University School of Medicine in Washington, D.C., which also awarded him in 2103 The Distinguished Alumni Award. He served his internship, residency and chief residency at the University of Rochester School of Medicine, Strong Memorial Hospital, Rochester, New York, and subsequently completed clinical and research fellowships in renal diseases at the University of Colorado Medical Center in Denver. He has remained in Denver since 1974, involved in renal medicine and metabolic bone disease from 1977-1994, and then established the Colorado Center for Bone Research (CCBR). CCBR is a leading clinical and research facility caring for a broad spectrum of metabolic bone diseases and either principle investigator or co-investigator in literally every FDA approved therapy for osteoporosis, Paget's disease, Renal bone disease, Osteogenesis Imperfecta, Steroid-induced osteoporosis, hypophosphatasia and other rare bone diseases. Dr. Miller is board certified in both internal medicine and nephrology. Born in Hagerstown, Md., Dr. Miller lives in Colorado with his wife, Linda. He has five children.
Disclosures: No relationships to disclose.
$i++ ?>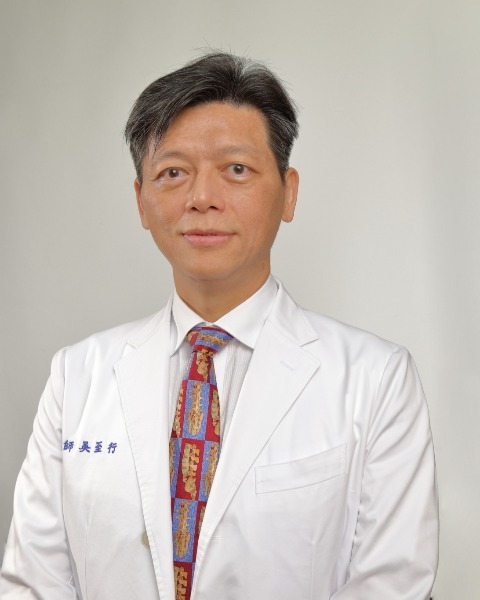 Chih-Hsing Wu, MD
Institute of Gerontology, College of Medicine
National Cheng-Kung University
Paulo Chih-Hsing Wu is Associate Professor of Institute of Gerontology and Director at the Obesity, Osteoporosis, and Body Composition Research Center and the Department of Family Medicine, National Cheng Kung University Hospital. He runs a specialized clinic for obesity and osteoporosis, the only clinic in Taiwan that manages both specialties. Dr Wu graduated from the MD program at China Medical College, Taichung, Taiwan. He was a visiting scholar at Kyoto Medical College, Kyoto, Japan and a research fellow at the New York Obesity Research Center and Columbia University College of Physicians and Surgeons, New York, NY, USA. Dr Wu is Board certified by the Taiwan Association and Taiwan Medical Association in family medicine, geriatrics, obesity, and osteoporosis and has expertise in chronic diseases and preventive medicine. Dr Wu has been a certified clinical densitometrist and a certified densitometry technologist since 2002 and 2008, respectively, from the International Society of Clinical Densitometry (ISCD) and has been devoted to promoting the concept of bone densitometry in Taiwan ever since. He is Co-Director of TOPTEAM (Tainan Osteoporosis Prevention, Treatment, and Evaluation Associated Membership) and Director of the ISCD course committee of the Taiwanese Osteoporosis Association. With his leadership, 45 ISCD/IOF courses and 4 body composition courses with over 4,500 attendees have been successfully organized since 2002 in Taiwan. The WHO acknowledged his great contribution towards the development of a country-specific FRAX® model for Taiwan in 2010. Recently, Dr Wu successfully organized three international conferences for the consensus statements of the ISCD, IOF/ISCD FRAX® and bone turnover makers in the Asia Pacific region. From 2015 to 2017, he was President of the Taiwanese Osteoporosis Association leading the best country of FLS awarded by IOF in 2017. He has been Chair and Board member of the Asia Pacific region and the ISCD.
Disclosures: No relationships to disclose.
$i++ ?>
Key:

Complete

Next

Failed

Available

Locked